My Role
I led the UX and visual design for TELUS Digital's site and collateral. I led efforts to evolve the brand and address TELUS Digital's pain‐points related brand awareness, recruiting and engagement.
Customer Insights & Ideation
I partnered with a product owner, remote visual designer, video designer and 4 developers in Vancouver to uncover insights and translate concepts into features create an MVP for the team to iterate on.
Experience Strategy & Vision
created frameworks and prototypes to share the vision and design principles. This helped to evangelise ideas, gain alignment and drive decision making.
Planning & Scope Definition
With the product owner and her director we defined the product . Highlighting customer goals and balanced business goals. We prioritised and negotiated features for launch and beyond.
Oversight & Coordination
Collaborated with the developers and other designer, we held sketching sessions to help cultivate new ideas. Bringing the design to life while keeping the users' motivation in mind.
Design Execution & Validation
I began designing mobile first, to highlight the content structure. I executed journeys, wireframes, prototypes and design specs.
Leadership
I designed up and presented works to gain buy‐in from managers, directors and other design team members throughout the project lifecycle.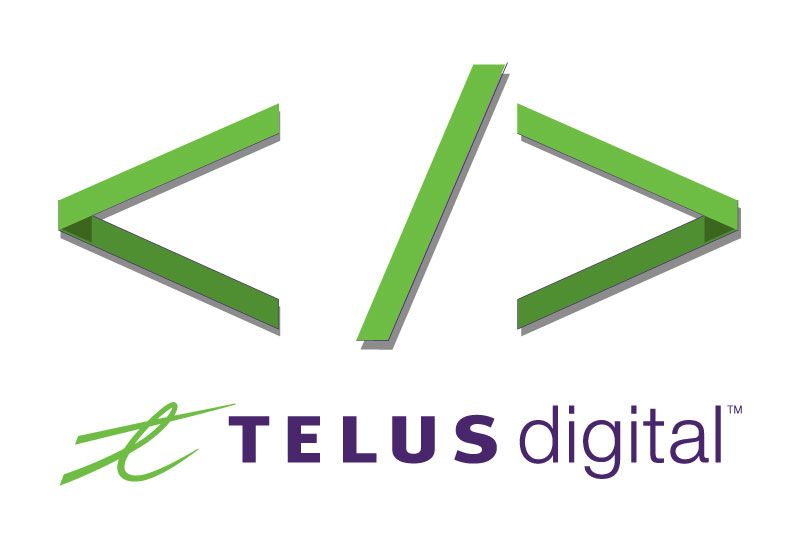 The Challenge
Join the party—TELUS Digital wanted to build brand awareness about their team. To inform potential new hires about who they are, and how they are different from the rest of TELUS. Our challenge was the site needed to be multilingual, easy to update and allow for teams cross country to post articles.
Key Performance Indicators
KPIs for this project were to increase conversion by getting more potential hires to apply through the new career section and make it easy to for any to release a blog blog post.
The focus
For the start of this project the focus was to start with the new homepage, then the career page and finally the blog.
The Customer flow


Detailed Design
INTRODUCING … TELUS Digital Explore the images below to see the latest design of the product page.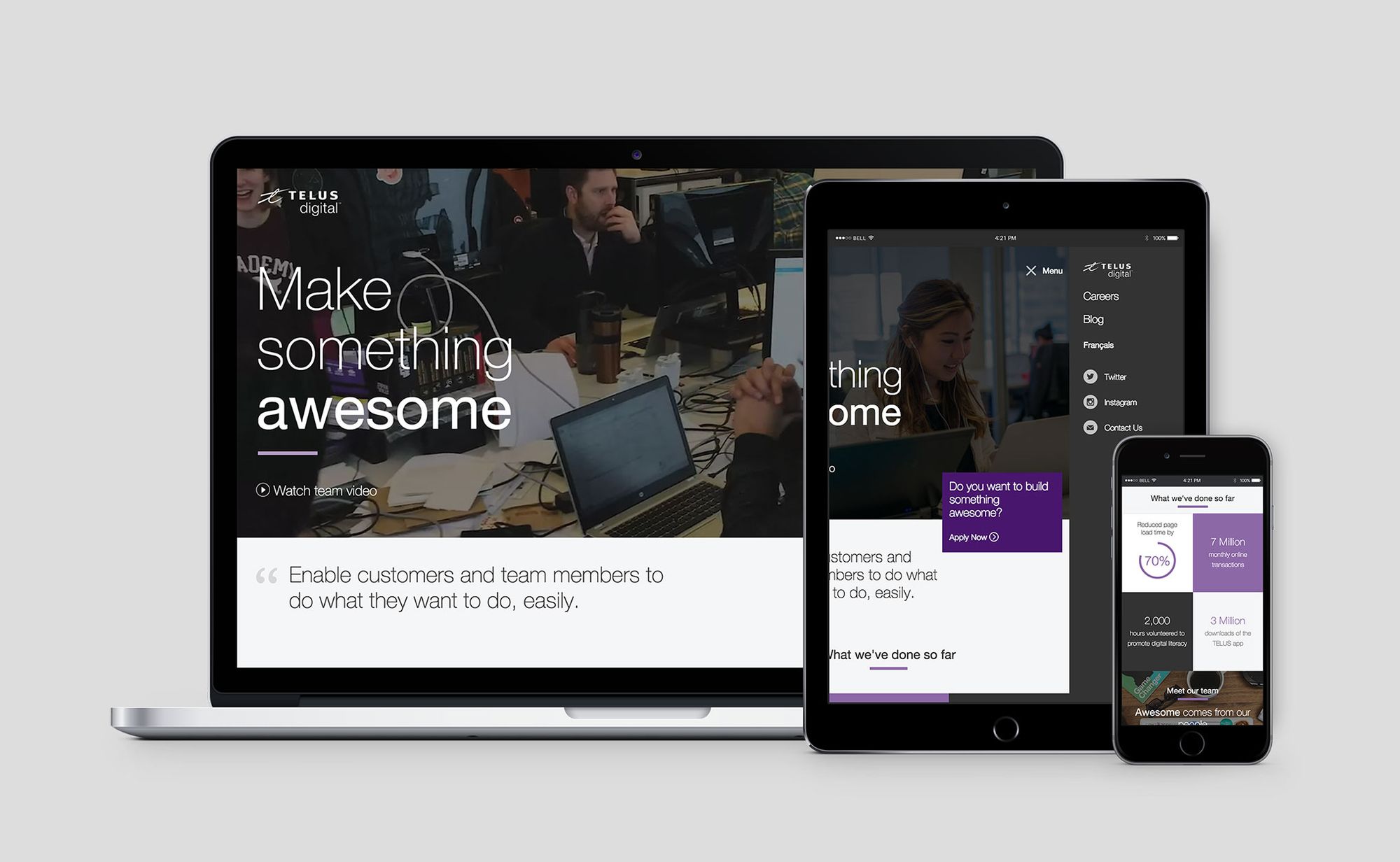 TL;DR
Senior designer, ran workshops, helped with wireframing and over saw the project with a small team. It ended up being a 4 page site. Challeneged current web design, by having limited images. The site suprisingly tested posivitly during usability sessions and was well recived on twitter.